About Christian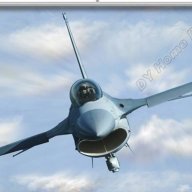 Making a strafing run on life...
---
Name: Christian. (Carl Christian von Delius)
Signs: No Speed Limit.
Favorite color: Blue. (Like all colors, especially vibrant/coherent laser)
Enjoys: Life, girls, flying, caffeine, mindless high school comedies, sex, cartoons, creating.
Avoids: Loneliness, bad spelling, idiots, broke people, bureaucracy.
Considers himself to be: Happy, honest, intelligent.
Is known for his: Quick wit, Ability to draw attention to himself, flying skills.
Is recognized for his: Lack of focus, amazing son, brilliance.
Uses: A computer, a laptop and an aircraft of any sort.
Wants to: Build an international airline, Finish all the projects, build a castle (not any castle, mind you, but a Hollywood 'style' home cross between star wars, star trek, medieval era), go to Australia, Israel (to go Hang Gliding), Europe, South Seas, Lord Howe Island and everywhere. Maybe even be a published author. Maybe be an internet celebrity. With my expansive flying experience, my main goal is to be a helicopter cinematographer, because I understand and like the ability to provide a camera platform for a point of view for dynamic shots for chasing vehicles while moving and flying backwards.
Ideal Career: International playboy using the private jet to commute to weekends on multimillion dollar yachts at island getaways.
Has no plans to: Ever be insignificant.
Favorite Videos: http://www.youtube.com/user/vondeliusc
(Be sure and watch my 'Favorite' videos: click here)
For a more current idea of what my life is like, visit my Live Journal (coming soon)